Clean Pond Machine 7,000 with Clean Pond Pods
This filter should be suitable for your selected pond requirements.
If your pond volume is close to the maximum volume that the filter can manage (your answer in the final step of the selection tool), we recommend choosing the next size model up to ensure best results.
Please also see Additional Information below.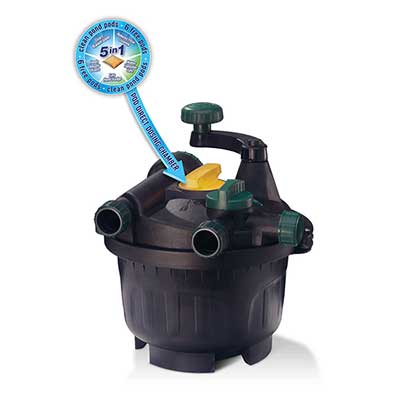 Maximum flow rate through the UVC from the pump: 3,500 litres/hr.
Recommended hose size: 25mm/1″
Recommended pond pump: Amphibious IQ 2,250 – 4,500. Ensure this pump will be adequate for requirements if also running a waterfall.
Most effective when used with Clean Pond Pods.