Cleaning your Affinity's windows
The viewing windows are made from strong, shatterproof PVC. The nature of the material means that it is essential to clean the windows (both inside and out) with the Affinity window cleaning pads to avoid seriously scratching the surface and permanently damaging the window.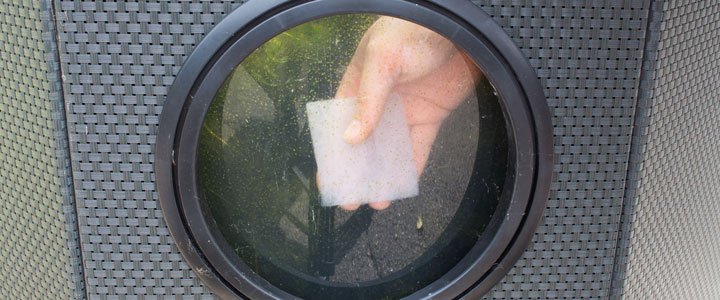 The inside of the window will get a light layer of soft green algae which is perfectly natural in any water feature.
Gently wipe this away using a fresh cleaning pad. If the outer needs a clean, rinse the surface dirt with a little water first to remove larger particles, then wipe gentle with a clean cleaning pad, if necessary.