About mains free
Unique, quick recharge technology
Liberty water features and fountain pumps are run by a rechargeable Lithium battery and charger. Lithium has been specifically selected for its quick charge and long lasting running times.

Run and recharge technology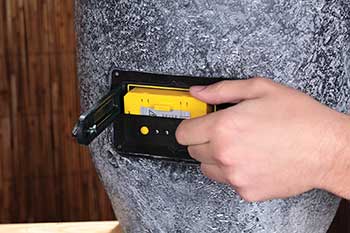 The Liberty features and fountain pumps work on a run and recharge system. A full battery should last up to 14 hours of continuous running, or longer if the feature is run using the pre-programmed timer settings. For example, if the feature is set to run for two hours a day you should expect to get a week's worth of running time from the battery before it needs recharging. However, expect much longer running times if you add the Solar Panel Upgrade
Fast transfer of energy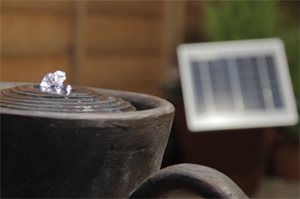 Lithium battery technology means it is very quickly charged, within 5 hours. The battery comes supplied with a small pre-charged, so is all ready to go. Each pump or feature has an easy-access, dry, battery port.
Indicator light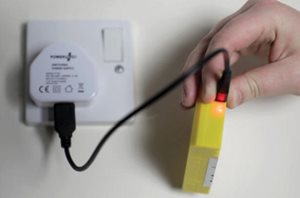 Simply take your battery indoors, connect to the charger and plug that into a household socket. Whilst charging the orange indicator light will show. This will turn green once fully charge.
Recharging the battery
The Lithium battery supplied with your feature is small, quick to charge and lasts a long time (compared with standard alkaline batteries). The battery comes with a part charge, although it is advisable to fully charge the battery before starting your feature. The battery should take within 5 hours to charge and last around 14 hours of continuous running.
To remove, charge, and replace the battery see the instructions included with your feature, or watch the 'how to' video associated with your feature style.
The Lithium battery is also available as a spares accessory, so you can also purchase an additional battery to alternate whilst one is charging.